I enjoy working with people of all ages and every walk of life. Primarily I work with professional people and physical laborers who may or may not be as resilient in their recreational activities in their off time as they would like to be.
I have worked with weekend warriors to serious athletes, greatly assisting them in maintaining or increasing their level of ease and coordination to achieve their exercise and fitness goals.

Utilizing 32 years of practice I am able to integrate an exceptional variety of unique methods of Therapeutic Massage, from light soothing Swedish to Deep Tissue, Range of Motion Stretches and Structural Stabilization with Advanced Neuro-Muscular, Myofascial Release bodywork.

I love my vocation. I feel incredibly honored to be able to provide the most basic of human needs… touch. The reality is that most humans are literally starved for touch these days, no matter their age or gender or their relationships with a loved one or lack of one. I love to provide my dear clients the rare experience of the pure joy of simply receiving authentically compassionate, artistically graceful, detailed and genuinely heartfelt nurturing touch, in a safe, soothing environment.

"To receive a massage from Shirley is experiencing a heavenly journey that intertwines with both body and soul. Her room is an enchanting safe haven that draws you in with peaceful music and sounds of nature. Calming aura and soothing scents" I highly recommend Shirley Blackwell for a massage to "Get Back in Touch" with your Soul Self.
Mercile M. Goes, REALTOR ABR, SRES, SFR – Keller Williams, Coeur d'Alene.

Close your eyes now, and join me on an imaginary journey to my lovely little haven, it's time to get Back in Touch with your essential soul self…
You are greeted at first by heavenly music, blending in the sounds of nature, soft lights, a gentle breeze from a very slow moving overhead fan circulating the warm, slightly steamy air from the simmering little crock pot with smooth stones on her counter nearby. An exquisite subtle aroma of essential oils is diffused into the air. You then hear her familiar gentle voice welcoming you to enter her heavenly little massage studio where you know it's that special time when can allow yourself to dump the heavy stress off your aching shoulders, back, hips, legs, feet, arms and hands after a busy, stressful day or week. The time and place you feel comfortable to unwind your mind, body, and spirit. Once you are actually laying down upon this exquisitely comfy, adjustable height massage table, you take a nice, long, slow deep breath in…. pausing for a few seconds…. slowly letting go with a long exhale…. pause…. perhaps a bit longer this time, savoring this heavenly, floating sensation in between space, place and time, not thinking about doing anything, just being…. a human being, not a human-doing!

Now you begin to feel those familiar soft, soothing, nurturing hands and dexterous fingers gently placed and delicately working your weary forehead and knitted brow, massaging your scalp, and even your ears, deftly working acupressure points which miraculously release tension and a myriad of blocked energy pathways causing pain and tension, literally begin melting away. Gradually the welcome natural high sensation of our body's very own pharma-copeia of opioids, endorphins begin to flow throughout your body. Blood pressure decreases, heart rate slows way down. And just when you think it couldn't get any better than this you begin to feel the delicious sensation, seamlessly introduced as if it might actually her hands? But no, it couldn't be because it somehow feels like liquid heat melting down through the layers of your tight corded muscles and connective tissue right at the very base of your skull as she begins to use those exquisitely smooth lava basalt hot stones that have been heating in the little simmering crock pot since you arrived. Then you feel her slowly gliding them down across the top of your shoulders, swooping down to your upper back, and as always, she knows just the right spots to go where you hold so much of your tension, between your neck and shoulder blades and she so deftly leaves the smooth little stones under those spots to continue to have a soothing effect on those darn painful trigger points…. and you know so well, that ShirleyBwell has only just begun melting and marinating you so as to properly prepare your body to perform her more advanced skills, so deftly it almost seems as if she has X-ray fingers, facilitating ones entire body structure to unwind it's chronic Myofascial tension, thus naturally and safely and ever so gently realigning structural misalignment.

Thank goodness you love your massages so much and recognize how much better you feel when you book ahead and pleased as punch that you purchased one of her package discount punch cards for your regular bi-weekly or monthly Back in Touch tune up sessions! Shirley's renown Neuro-muscular Positional Release methods, officially known as Spontaneous Muscle Release Technique also known as SMRT are so special in fact that you love to tell all your friends and relatives about your experience with her and have even written a very nice and effective review for her online. You strongly feel that others need to be aware that such a phenomenally effective natural healing experience is available with a licensed massage therapist rather than what most conventional medical GP's can offer. Even those medical professionals that can spend more time than specialists such as DO's, Chiropractors, PT's, PA's NP's can not possibly spend the amount of time as a Therapeutic Massage Therapist can working hands on with the level of sustained focused attention to the nuances or offer such a depth of empathy and compassionate nurturing with their patients.
* ~ * ~ * ~ * ~ * ~ * ~ * ~ * ~ * ~ * ~ * ~ *
Specialties
Frozen Shoulder also know as Adhesive Capsulitis
Relief with advanced Neuro-Muscular Myofascial Release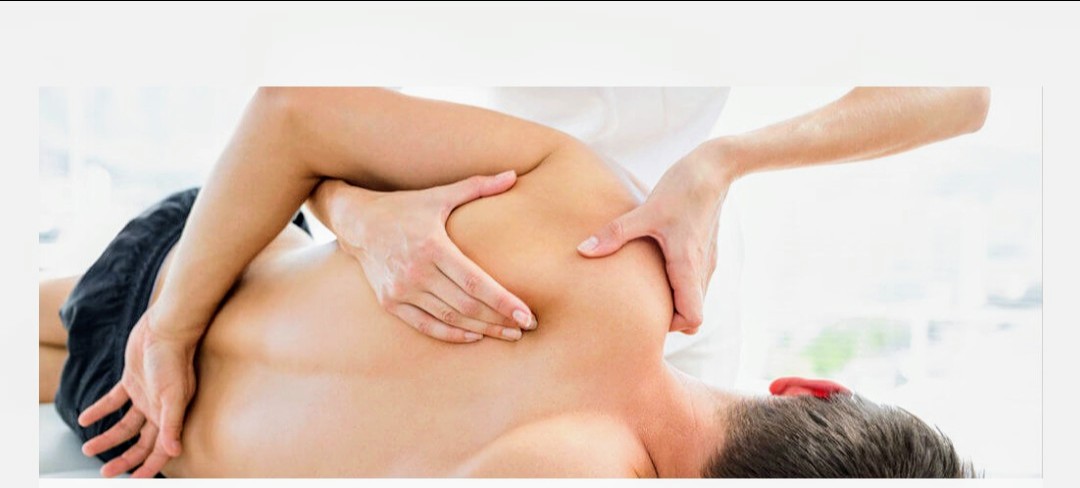 Frozen shoulder can be caused by sudden traumatic injury or repetitive use and poor posture and sleeping on one side more often than another. Over time, the shoulder becomes very difficult to move easily with normal full range of motion without pain and stiffness. Generally because of the integral relationship between the neck, shoulder girdle, upper back and chest area the chronic adhesions of soft tissue and skeletal structure of these areas must be properly addressed and integrated by well trained and an experienced therapist. Especially in the area of Neuro-Muscular Myofascial release methods.